Pebble...my new puppy decided to be "cute" today. :)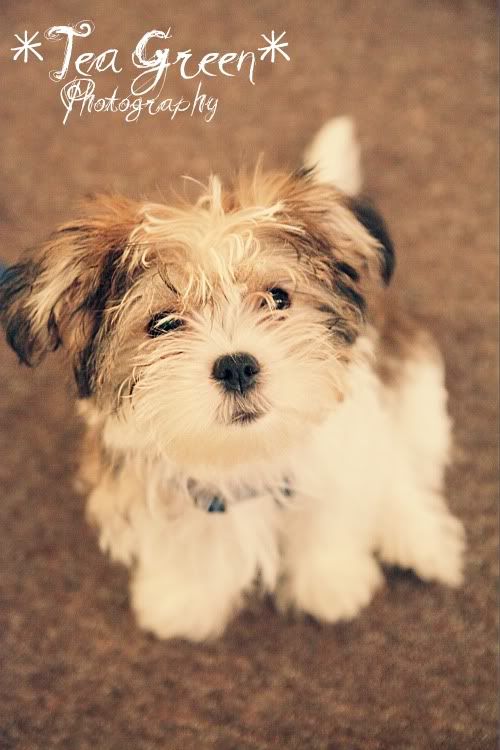 Cute and an angel, you're thinking...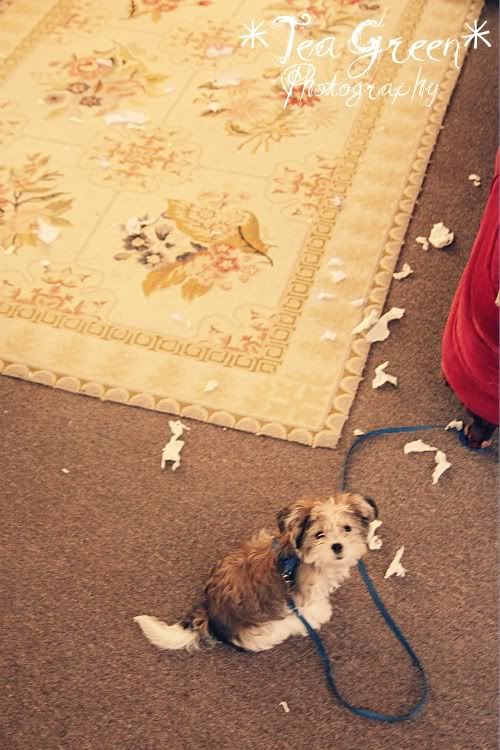 Yeah right...
We found out that she liked paper towels, and gave one to her, not knowing this would happen.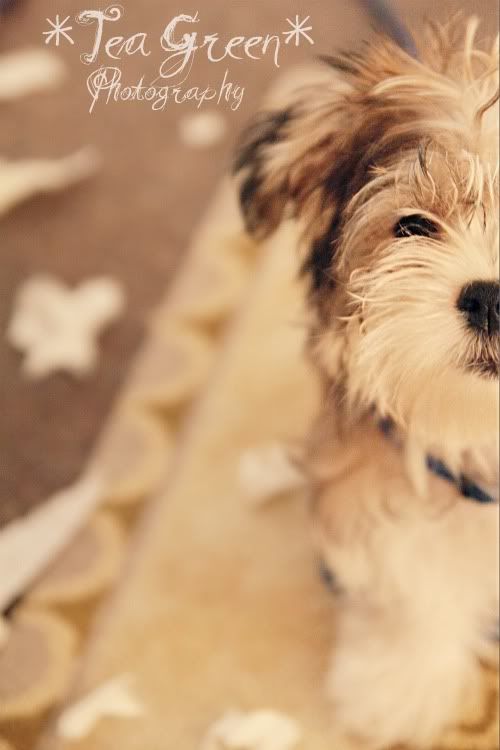 But in the end she was still so cute and making it hard for me to be mad at her, so I laughed. :)
Thanks for stopping!
~Olivia Christine